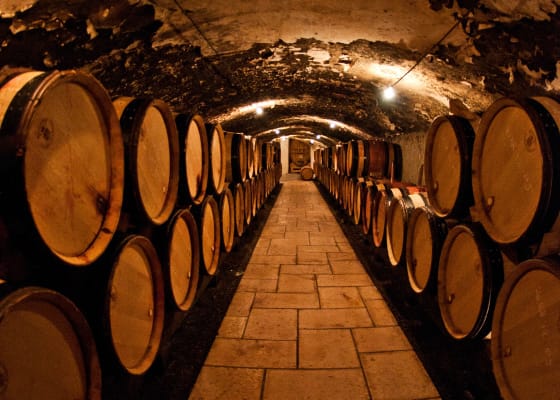 Before getting involved in any market it is paramount one understands, the dynamics of that market, how and why it works, what drives it, and more importantly how to benefit in monetary terms from the opportunity. In the first instance we believe investors need to understand the opportunity and what creates the possibility to benefit. Our aim is to explain to prospective investors what the cask whisky market can offer, and how they can take advantage of the natural uplift that cask whisky attracts in value, as it slowly matures before being bottled and distributed for consumption.
In today's investment world the smart money takes advantage of an existing business that has already built a marketplace or position within a market, that can be taken advantage of without the need to establish a product, concept, or infrastructure. This strategy reduces timescales and the financial exposure required to reap rewards as much of the hard work and principal capital has already been invested. More importantly the concept or product is in existence or production as with cask whisky ownership. To grasp the idea of private cask whisky ownership, one needs to appreciate, the length of time whisky takes to reach drinking maturity, and the cost to the distilleries to hold quantities of stock during its aging process as this is what creates the opportunity.
Riverside Whisky Partners
There are 134 operating Scotch Whisky distilleries across Scotland and an estimated 22 million casks that lie maturing in Scottish warehouses or distilleries, so it is easy to appreciate the funds required from a cashflow viewpoint if the distilleries had to cover the costs of all their casks until the end-product is ready for sale to recouple their investment on each year's production.
Those who choose cask ownership, not only benefit from the uplift in the value of the whisky stock as it matures along with the distillery's brand name but do so without the technical wherewithal or expense of producing the stock or establishing a standing for the brand within the market. This aspect of cask ownership has made it highly popular as it is principally considered an armchair investment, that is maintenance free and piggybacks the existing and established brand and market.
Like many French vineyards discovered, an answer to this problem is to release a proportion of each year's yield whist in the early stages of maturity, to cover the operational cost of current and future years production, thus reduce funds being tied up in future stock.
For these reasons, many of the more individual distilleries started selling their younger cask stock to either larger distilleries, family investment houses or private Scottish investors to introduce cash back into the system and ease these costs until the bottling process can commence. This has more recently attracted interest from a wider UK market following the economic downturns and general uncertainty prior to Brexit as high net worth individuals searched for more stable environments and predictable returns outside of the typical financial mainstream markets.
This business model has opened the doors to private ownership in a big way over the last 15-20 years but has really gained momentum over the last couple of years as financial markets and political influence has severely tainted performance in conventional marketplaces and the returns of tangible asset markets like cask whisky have featured far more frequently in the press and wealth reports, demonstrating the real potential of this lucrative marketplace.
These elements alone provide a high level of attraction for ownership, but there several other aspects that are extremely beneficial to this special asset that make it of greater appeal if used effectively. One of the key points for those who have exhausted existing tax wrappers is HMRC's tax treatment of cask whisky being one, as they categorised cask whisky to be exempt from Capital Gains Tax due to cask whisky being deemed a Wasting Asset by HM Customs and Excise.
The global appeal and fact that the market is not reliant on a single economy or marketplace is another hugely appealing aspect, but overall, it is the simple fact that the market remains stable in times of volatility and turmoil, yet consistency produces above average returns, without the need of regular attention or maintenance.