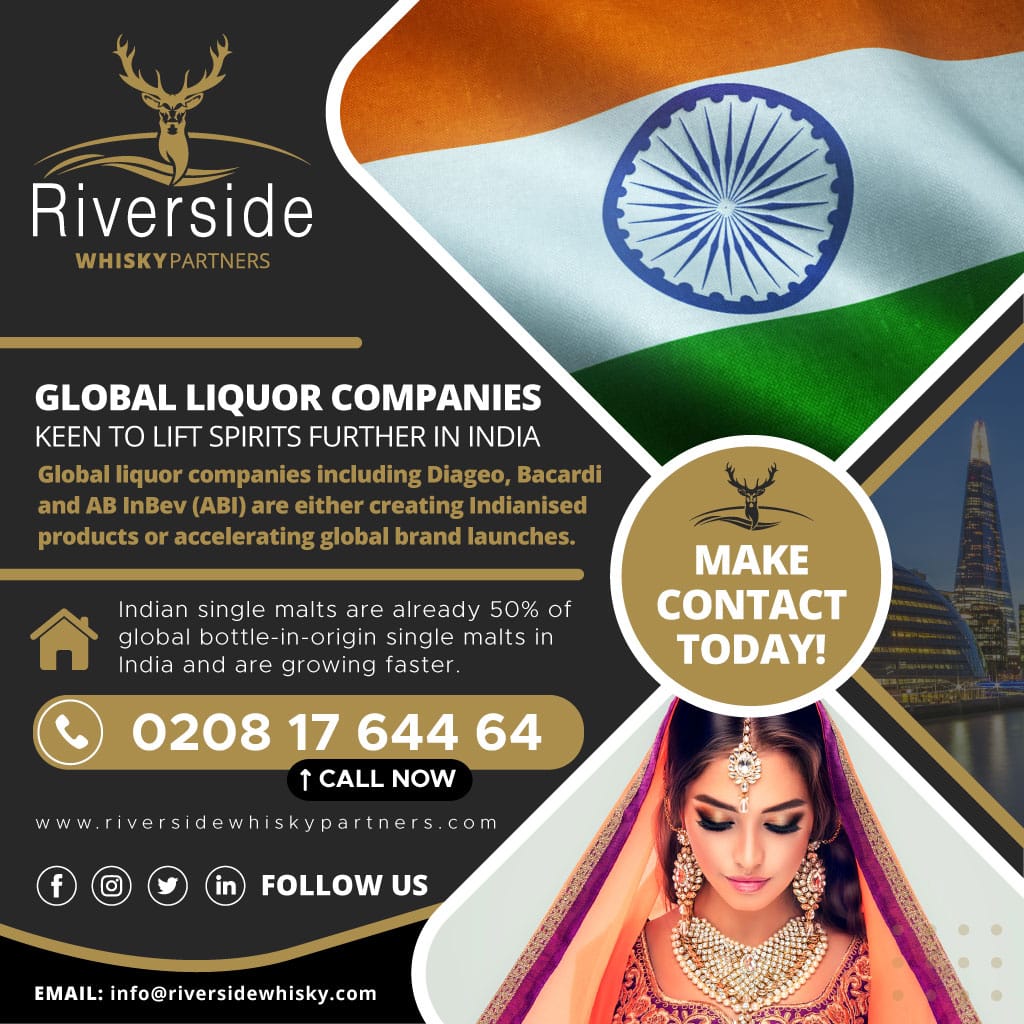 5 April 2022
Global liquor companies keen to lift spirits further in India
Riverside Whisky Partners looks at The Economic Times (India) and an article recently posted, reporting new product ranges to increase and accelerate global brand launches in India. We note key points of interest, that investors may find informative.
From flavoured beer and non-alcoholic beverages to Indian single malts, global liquor companies including Diageo, Bacardi and AB InBev (ABI) are either creating Indianised products to enter new categories or accelerating their global brand launches in India, indicating a renewed aggression after a two-year hiatus due to Covid-19-induced restrictions.
Diageo is launching Godawan, a single malt made in Rajasthan, Johnnie Walker mixer and Black & White ginger ale in India.
"Indian single malts are already 50% of global bottle-in-origin single malts in India and are growing faster. It also allows us to participate in a fast-growing top-end segment. We are really doubling down on innovation at the top end of our portfolio and are outgrowing our mainstream portfolio by almost seven times," as quoted from the chief marketing officer at Diageo-owned USL.
In 2020, spirits declined 20% while the beer market shrunk 40%, but both the segments grew 28% last calendar year, helped by a low base, according to the latest data from Global-Data, a UK-based research agency. With the market recovering sharply in the second half of the year and many even bettered their pre-Covid volumes in the last quarter, companies are optimistic.
2022 looks positive and we have a solid and robust innovation pipeline, as quoted by the managing director at Bacardi India.
Call 0208 17 644 64 today!
Riverside Whisky Partners notify all approaching and existing clients to contact us as soon as possible, in order to meet the cut-off dates for completion before the festive period begins.
Contact us