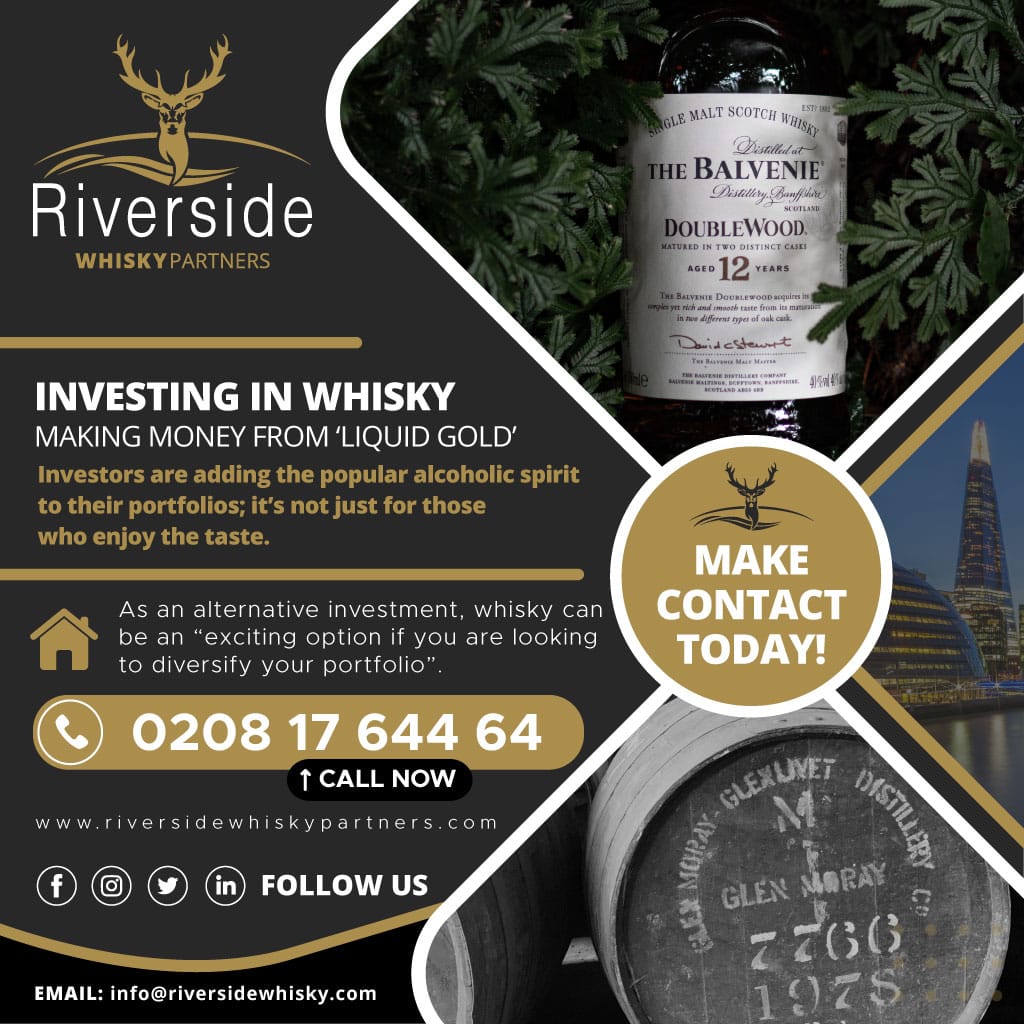 4 April 2022
Making money from 'liquid gold': Investing in whisky
Investors are adding the popular alcoholic spirit to their portfolios; it's not just for those who enjoy the taste. Described appropriately as "liquid gold", whisky as an investment "has and is living up to its name".
As an alternative investment, whisky can be an "exciting option if you are looking to diversify your portfolio". According to Knight Frank's 2021 Wealth Report, rare whisky saw a 478% growth in value over the past decade, and this was more than many other luxury items, including cars, wine, handbags and art. 
While rare bottles may be the most popular way of collecting, a recent trend has also emerged in the sector – investing in whisky casks and in single-cask varieties. Despite the rarity of collectable bottles, it can be a relatively simple market to enter, through specialist stores, auctions or private sales. But buying whisky casks can be a "little more difficult", which is why where Riverside Whisky Partners could help reduce the difficulty of understanding the market.
Purchasing a cask may offer a different proposition for investors, but due to whisky appreciating in price as the casks age "the asset has the ability to hold its value even in times of uncertainty". "Cask values will keep on increasing, especially aged, rare and unique whisky, which will continue to outperform the standard single malts and keep meeting market expectations."
Call 0208 17 644 64 today!
Riverside Whisky Partners notify all approaching and existing clients to contact us as soon as possible, in order to meet the cut-off dates for completion before the festive period begins.
Contact us