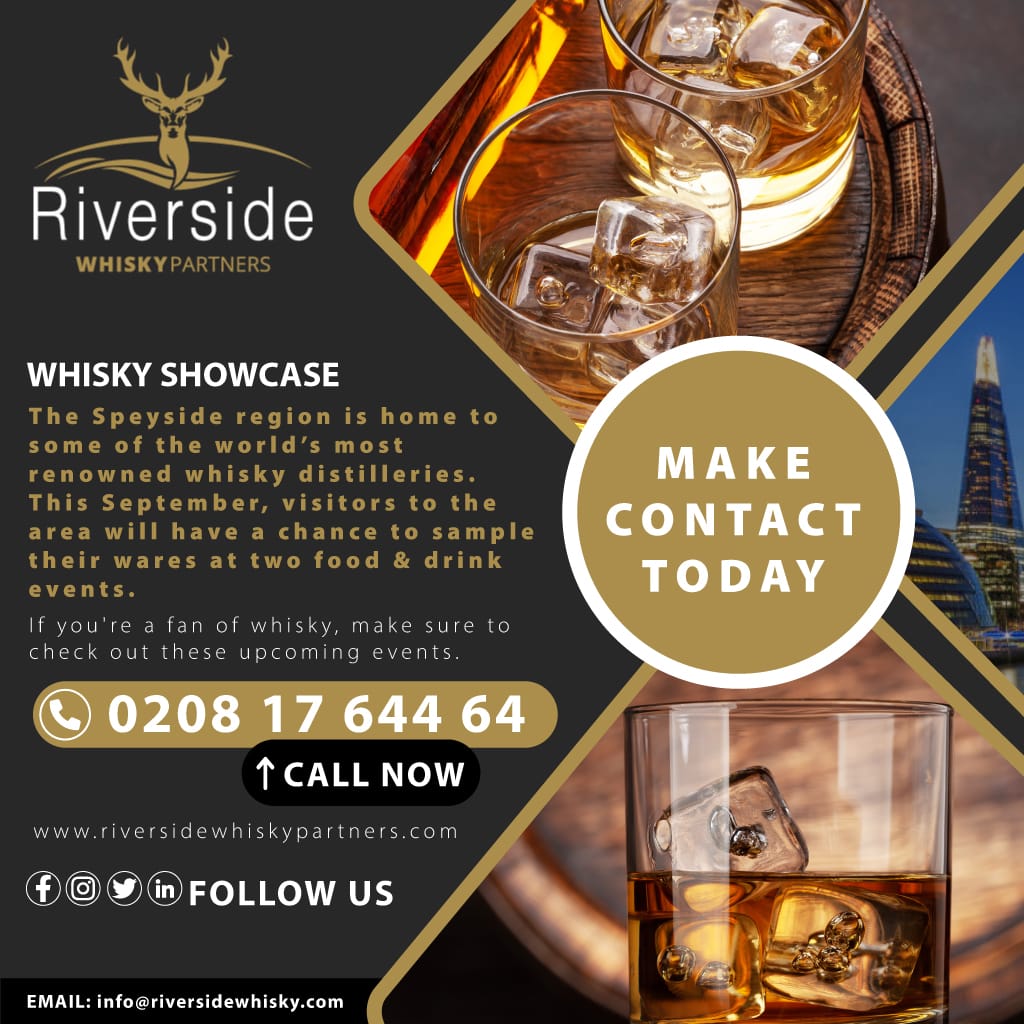 17 August 2022
Whisky distillers September showcase
The Speyside region is home to some of the world's most renowned whisky distilleries, and this September, visitors to the area will have a chance to sample their wares at two different food and drink events. 
Distilled takes place in Elgin on 2-4 September, featuring Speyside's whisky distillers and award-winning brewers, gin crafters, food producers and much more. Visitors will benefit from six taster samples of whisky, gin, vodka or beer. 
Placing the focus strictly on Whisky – why not try The National Whisky Festival: Aberdeen Edition which takes place on 10 September.
The event was founded in 2015 and has since gone from strength to strength establishing itself as a 'dynamic cultural experience built on whisky, discovery and diversity'.  With over 200 whiskies available to sample, it's a perfect event to experience Scotland's national drink.
So, if you're a fan of whisky, make sure to check out these upcoming events!
As these two events indicate, whisky is incredibly popular. And, it's this popularity of Scotch whisky that has led to a rise in demand, which in turn has led to an increase in prices. This makes Scotch cask whisky a good investment, as the value is likely to increase over time.
Thanks to its unique flavour and unparalleled quality, more and more people are investing in this burgeoning industry.
Buying a cask of scotch whisky is a long-term investment, but one that is sure to pay off. With proper care and storage, a cask of whisky can mature for decades, increasing in value. For those looking to invest in something truly special, cask whisky is the way to go.
So, what are you waiting for? Work with Riverside Whisky Partners to get you started on your whisky investment portfolio – you won't regret it!
In the meantime, enjoy the upcoming whisky events!
Call 0208 17 644 64 today!
Riverside Whisky Partners notify all approaching and existing clients to contact us as soon as possible, in order to meet the cut-off dates for completion before the festive period begins.
Contact us